Posted Under:
Financing
| July 12, 2010 1:37 PM | 17 views | No comments
Foreclosure Help: 5 Pros You Need on Your Team
By: G. M. Filisko
Published: July 8, 2010
Know which experts provide foreclosure help—often at no cost to you—and how to find them.
Progress

K

Effort

Low

10-20 hrs

Investment

Med

up to $2,500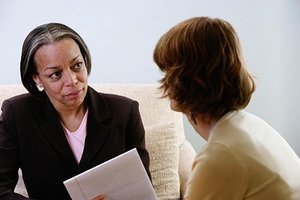 If you're facing foreclosure, your first step should be to contact a foreclosure counselor, who will provide services for free. Image: Blend Images Photography/Veer
When you're facing foreclosure, it's critical to reach out and ask for the foreclosure help you need to save money and trouble—and possibly your home. Recruit the following five pros onto your foreclosure team.
1. A foreclosure counselor
Your first step to get foreclosure help should be contacting a foreclosure counseling agency approved by the U.S. Department of Housing and Urban Development.

"A foreclosure counselor should help you evaluate your current financial situation by looking at your bank statements, tax returns, and monthly expenses and income," says Kimberly Allman, manager of homeownership preservation at the New York Mortgage Coalition in New York City. A foreclosure counselor also can help you understand the programs available through banks and government agencies and serve as an advocate to help you communicate with your bank.

And don't worry about money—foreclosure counselors provide foreclosure help for free. Find one at NeighborWorks America or by calling HUD's foreclosure counseling hotline at 800-569-4287 or its foreclosure prevention hotline at 888-995-HOPE (4673).
2. A REALTOR®
A REALTOR® can help you find out if a short sale, rather than a foreclosure, is the right path for you. Use this pro to discover if you can sell your house, how quickly, and at what price.

If a short sale seems right for you, make sure your agent is experienced with these. If not, ask for a recommendation for one who is. Short sales are tough to navigate, and they're further complicated by your loan type—FHA vs. Veterans Administration vs. conventional loans. Real estate agents who specialize in short sales will know the proper steps and order of the steps involved. They'll also be able to navigate the many parties involved in the process and over-burdened loss mitigation departments.

Look especially for agents who have the Short Sales and Foreclosure Resource (SFR) Certification, which requires specialized training.
3. A tax expert
You'll need a tax expert for foreclosure help if you do a short sale or deed in lieu of foreclosure. Consult with a qualified tax adviser since forgiven debt may be taxable income, says Nancy Polomis, chair of the real estate development department at the law firm of Hellmuth & Johnson in Eden Prairie, Minn. You'll face myriad other foreclosure-related tax issues as well, which require professional advice.

Tax advisers' hourly rates range from $150 to $250, depending on where you live. A good choice is a certified public accountant. Check with your local CPA society to see if its members offer free advice at volunteer events like those sponsored by the Illinois CPA Society. Find a list of state CPA associations at TaxSites.

Another qualified tax adviser is an enrolled agent. EAs, like CPAs, are licensed to represent clients at an IRS hearing. Find an EA at the National Association of Enrolled Agents.
4. A credit counselor
If you're having trouble getting a loan modification, a credit counselor can give you some foreclosure help. According to the National Foundation for Credit Counseling, a counselor can advise you on managing your money and help you develop a plan to help you avoid future financial difficulties. "Often people need credit counseling because the one thing that's holding them back from getting an affordable loan modification is high credit card payments," says Allman. Even if foreclosure is inevitable, credit score repair can help you get back into a home sooner.

Allman often refers foreclosure clients to the nonprofit Greenpath Debt Solutions, which operates in many states. You can find a list of government-approved credit counselors from the U.S. Trustee Program.
5. An attorney
Once your lender has filed a foreclosure lawsuit, contact an attorney. A lawyer can review the lender's foreclosure papers to determine if it actually owns your mortgage or whether your loan servicer has made mistakes in applying your payments or assessing fees, says Lisa A. Magill, an attorney at Becker & Poliakoff in Fort Lauderdale, Fla.

You may be able to avoid foreclosure, or even a short sale, if you just have more time to sell your home, acquire secondary financing, or get a new job. For example, a lawyer can usually make arrangements with the lender to give you more time by filing responses and motions in the lawsuit, says Magill.

Also consider consulting a bankruptcy attorney, who can help you discover whether bankruptcy is a viable option for avoiding foreclosure, says Polomis.

Lawyers charge $150 to $300 per hour or a flat fee of $1,000 to $2,500 to defend a foreclosure action or file a bankruptcy petition. Contact your local legal aid office, such as the Mid-Minnesota Legal Assistance, or your local bar association, like the Florida Bar, for a list of agencies that offer free legal representation. A list of state resources may be found at the National Legal Aid and Defender Association.

G.M. Filisko is an attorney and award-winning writer who has seen the sad effects of foreclosure on friends and neighbors. A frequent contributor to many national publications including American Bar Association Journal, Bankrate.com, and REALTOR® Magazine, she specializes in real estate, business, personal finance, and legal topics.


Source: National Association of Realtors


Remember the worst thing is to do nothing if faced with Foreclosure. Below are some other excellent articles.

How to own a home after foreclosure.
1.) http://www.trulia.com/blog/perry_mistry/2010/07/5_steps_to_owning_a_home_again_after_foreclosure

What is happening to Credit Scores.
2.) http://www.trulia.com/blog/perry_mistry/2010/07/check_what_is_happening_to_credit_scores_and_how_this_is_affecting_the_lending_business_1

How to talk to your lender if you are faced with the inevitable.
3.) http://www.trulia.com/blog/perry_mistry/2010/07/how_to_talk_to_your_lender_about_foreclosure

Avoid Home Equity Loan and Refinancing Scams
By: Donna Fuscaldo
Published: January 15, 2010
Home equity loan and refinancing scams can cost you more than money—these scams can cost you your house.
Progress

K

Effort

Low

1-2 days (research loans)

Investment

Low

$37 (avg credit report fee)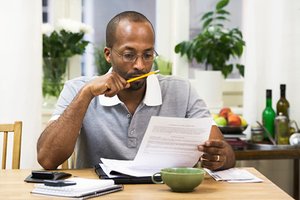 Scammers will often try to charge you for services they'll never actually perform. They may even use your personal information to commit identity theft. Image: Plattform/Getty Images
Refinancing a mortgage to a lower interest rate can make sense for some homeowners. So too can taking out a home equity loan against the value you've built up, perhaps to finance a kitchen remodel or pay Junior's college tuition. What doesn't make sense is losing your home because you fall for home equity loan and refinancing scams such as loan flipping and equity stripping. Although scam artists can be very convincing, homeowners who know what to look out for are less likely to become victims.
Loan flipping
Loan flipping is a scam targeted at homeowners looking to get money back when they refinance a mortgage. This is often referred to as a cash-out refi. Scammers take advantage of this desire to tap the equity in a home to pay for things the homeowner couldn't otherwise afford.

A cash-out refi in itself isn't a scam. For some, it's a smart way to borrow. What is a scam is when a lender, after receiving a few payments, comes back to you with an offer of another refinance, this time to fund a vacation or a new car. The easy money is difficult for some homeowners to turn down.

Many borrowers don't realize how much they're paying in fees to refinance. The U.S. Federal Reserve estimates the settlement costs on a typical refi to be 3% to 6% of the loan amount. Loan flippers often charge much more, plus they may quietly roll the settlement costs into the loan to disguise the total charges. Take a day or two to get quotes from several lenders and compare terms.

Loan flipping ultimately leaves you with more debt and more years that you'll owe on that debt. When the equity finally dries up, you might not be able to afford your higher monthly payments and another refinancing will be impossible. You could be forced to sell your home.
Equity stripping
Equity stripping can occur in several ways, but at its heart is a scam artist who gains ownership of your home, borrows against it or sells it, pockets the proceeds, and disappears. You're often left with a hefty mortgage balance and no place to live.

A telling sign of equity stripping is a lender that offers more loan than you can afford or that encourages you to pad your income on a loan application. Homeowners with low incomes but a good amount of equity built up are prime targets because they otherwise would have a hard time borrowing. According to the U.S. Federal Trade Commission, a lender that's pushing a home loan with too-high monthly payments is likely counting of foreclosing on the property when you fall behind.

A variation on equity stripping has a scam artist talking you into selling your home at a discount or signing over the deed, perhaps with a promise of securing better loan terms if your name isn't on it. The scammer promises to let you stay in the home as a renter until the refinancing is finalized, then you can buy back the home. In reality, the scam artist drains equity by borrowing against the house or selling the house, perhaps after evicting you.

According to Consumers Union, don't agree to a home equity loan if you can't afford it. A good rule of thumb: Your combined home loan payments shouldn't exceed 28% of your gross income. The nonprofit publisher of Consumer Reports magazine also warns against signing any documents unless you understand them and turning over you property to anyone without first consulting a trusted adviser.
Phantom help
Watch out for unsolicited offers to refinance from companies claiming government affiliations. In particular, don't be fooled by the use of official-sounding acronyms like "TARP" or official-looking website addresses. Scammers use these to gain your trust. Once they do, they'll likely try to charge you for access to government assistance. Worse, they might extract enough personal information to commit identity theft.

You never need to pay to find out about legitimate government programs. A housing counselor approved by the U.S. Department of Housing and Urban Development can point you in the right direction. For federal refinancing and loan modification help, check out theMaking Home Affordable program.
New disclosure rules make spotting scams easier
Many unscrupulous lenders have relied on confusing paperwork to dupe borrowers into paying excessive upfront fees on loans. Others would pull last-minute rate switches at closing. Still others would disguise prepayment penalties, which can prove costly if you ever try to refinance again or retire a loan early.

Balloon payments, which come due at the end of a loan term, can also catch borrowers off-guard. A lender may offer a low monthly payment on an equity loan, but only because the payment is interest-only. The principal is due in one lump sum. Surprised homeowners must scramble to refinance again, tap other assets, or sell.

Disclosure rules that went into effect Jan. 1, 2010, make spotting these types of deceptions easier. All lenders are required to use redesigned Good Faith Estimate and HUD-1 Settlement Statement forms that clearly disclose key loan terms—including interest rates, prepayment penalties, and balloon payments—and closing costs.

The GFE is an estimate of loan terms and closing costs, while the HUD-1 is a final accounting of terms and costs. The redesigned forms, cross-referenced by line number, must be used for mortgage refinancing and home equity loans (with the exception of home equity lines of credit, or HELOCs). The only fee a lender is allowed to collect to issue a GFE is a charge for a credit report, which averages $37.

If you don't receive the new forms, don't do business with the lender. If the estimates on the GFE don't match the final figures on the HUD-1, ask why. Some, but not all, fees are allowed to increase within a fixed range.

Donna Fuscaldo has written about personal finance for Dow Jones, the Wall Street Journal, and Fox Business News for more than a decade. Like many homeowners, her mortgage is precariously close to being underwater.